NJ Psychologists Dr. Mike Abrams and Dr. Lidia D. Abrams are available for caring, highly confidential and experienced help in Clifton, Jersey City, and NYC (Near NYU). For Forensic Psychological Evaluations including Custody, Parental Fitness and Child's Best Interest Evaluations, please click on Dr. Lidia Abrams to view the types of evaluations she provides.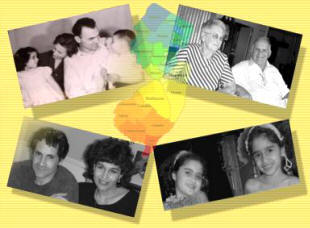 Board Certified New Jersey Psychologists Dr. Mike Abrams or Dr. Lidia D. Abrams have a cordial and informal style to help you if you are experiencing a crisis, a relationship problem, a difficult change or a sexual difficulty. Things everyone suffers from time to time. They have both the life and professional experience to assist you with any problem keeping you from personal fulfillment. Dr. Mike Abrams and Dr. Lidia Abrams are both board certified psychologists. They both train other therapists in clinical practice especially cognitive behavior psychotherapy (CBT) for individuals and couples. They are among the few psychologists in NJ who actively teach (e.g. NYU), conduct research and publish books and articles in the field.
In fact, Dr. Mike Abrams' 4th book has recently been completed and includes commentaries from many of the best known psychologists in the world. Please see the link below for publications and videos on their approach to therapy.
If you are seeking an experienced therapist who will relate to you as real person, one who will interact without pretensions to objectively guide you to being your best and one who can help you view your situation in a new and more constructive way. Then contact either Dr. Mike Abrams or Dr. Lidia D. Abrams and you will receive the help you seek.
If you are seeking a psychologist or psychotherapist who will speak to you with humanistic respect and nd if you want help from someone who will objectively guide you to being your best without pretensions; or if you think that someone who can help you view your situation in a new and more constructive way is what you need, then contact either Dr. Mike Abrams or Dr. Lidia D. Abrams and you will receive the appropriate assistance.
Please be patient if you call. Dr. Abrams' receive a large number of calls and sometimes will take a day or so to get back to you. Thank you.
Books by Drs. Abrams
Some of Our Services:
Psychotherapy

Counseling

Stress and Anger

Couples counseling

Psychological Evaluations

Custody or Parental Evaluations

Sex Therapy

Cognitive Behavior Therapy
To Help with:
Depression

Anxiety and Fears

Social or Work conflicts

Gay and Gender or Transition Issues

Trauma and PTSD

Marital or Relationship conflicts

Career difficulties

Sexual problems of any kind
Dr. Abrams' primary strength, is to help people by applying their decades of experience and training to help people change the aspects of their thinking and behaving that leads to anxiety, depression, and intimacy problems. They have a humanistic technique in that it accepts each person's own construction of the world as being unique and important. Dr. Mike Abrams' and Dr. Lidia Abrams' pragmatic and genuine approach is to help people understand those aspects of their personal philosophy, their beliefs, and their world view that are working to create fear, anguish, sexual, relationship or confidence problems. They base their work on the evidence that exploring one's early life is not very helpful in therapy. CBT helps people change his or her perspective in such a way so as to allow them to better enjoy life, improve their confidence, mood, and social functioning. Drs. Abrams have practiced this, taught this, and wrote on it for more than a quarter of a century; In addition, they are among the only psychotherapists in Northern New Jersey who are board certified in these methods. With more than 25 years as psychologists in New Jersey they help with psychotherapy, counseling, sex therapy, couples counseling, and life coaching.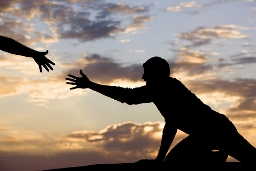 We'll help during your most difficult times
Dr. Mike Abrams and Dr. Lidia D. Abrams practice Rational-Emotive/ Cogntive Behavior Therapy. These treatments are the discoveries of the psychology pioneer Dr. Albert Ellis.
Ellis found that , a nominally intelligent person will often act in ways that seem self-defeating or even foolish. Ellis observed that this is a result of the inherent tendency for people to harbor irrational beliefs about many aspects of life. , Ellis further observed that people can be fully aware of these irrational beliefs but tend to tenaciously maintain them despite their leading to continual despair. This important observation formed the foundation of a new psychotherapy that shares much with the stoic philosophers. Stoicism holds that emotions must be strictly controlled and hedonism is the ultimate motivation. Ellis was led to his conclusions based, in part, from his readings of the philosophers like the stoics Marcus Aurelius and Epictetus. The Stoics held that disruptive emotions like fear or jealously arose from, false judgments and that the sage--a person who had attained moral and intellectual perfection--would not undergo them. Sage status, according to the stoics, was achieved by accepting the principles implied in the quotations below. That is, all extreme, disturbing, or neurotic emotions are a result of the individual's view of the situation, not the situation itself.
If you are distressed by anything external, the pain is not due to the thing itself but to your own estimate of it; and this you have the power to revoke at any moment.

— Marcus Aurelius
For freedom is not acquired by satisfying yourself with what you desire, but by destroying your desire.

— Epictetus
Consequently, as collaborators and students of Ellis, our approach works to help bring peoples beliefs into harmony with their actions, life challenges, and relationships. This method does not require a recapitulation of a person's life to effect change. Instead it requires helping a person see that that they are indeed operating with irrational beliefs or dysfunctional cognitions. Once this is deeply accepted, the individual need only work on changing them through changes in behavior and perspective. For more on this click the link above on articles and information.
---
Available on this site is both a blog and pages with numerous research reports, articles, and essays on psychotherapy. We present this as the informed consumer of health care tends to stay healthier. This is especially true in the world of psychology and psychiatry, as too often practitioners obtain their credentials and fail the make the effort to keep up with the growing body of research. Indeed, with the rapid growth of knowledge in this field it is difficult to maintain a working knowledge of findings in pathology, neuroscience, and therapeutic technique. But the difficulty is no excuse for failing to do so. Many practitioners will say that knowledge of science is not important as therapy is an art. If it is, it must be an art like medicine which combines the artistic use of science and research. Which the therapist must master. Then, and only then, can the art of psychotherapy consist of the therapist's informed interpolation or extrapolation of the extant evidence.
---
As much as we would like to work with you, you might conclude that you are seeking another psychologist or mental health clinician please go to our page on articles and information. We provide suggestions on what to look for in seeking a psychotherapist.